2011.07.05
(Date:5 July, 2011)
  The 8th European Congress and Exhibition on Intelligent Transport Systems and Services was held on 6-9 June 2011 in Lyon, France, with the theme "ITS for sustainable transport of persons and goods in urban regions".  The Congress was organised by ERTICO – ITS Europe with the active participation of Grand Lyon, the Rhône-Alpes Region, the Lyon Urban Truck and Bus Cluster, the French Ministry of Transport (MEDDTL), ITS France, French organisations active within ERTICO, the European Programme Committee and the French Organising Committee.
Facts and figures:
Congress delegates: 845
Participants: 1821 (46 countries)
Exhibitors: 100+ (17 different countries)
Journalists: 50+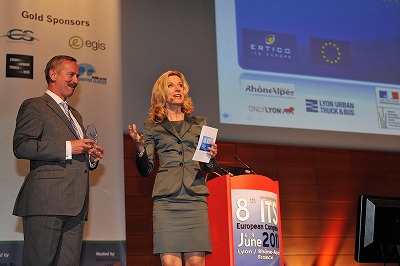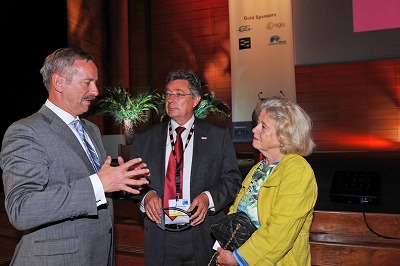 Opening Ceremony1                Opening Ceremony 2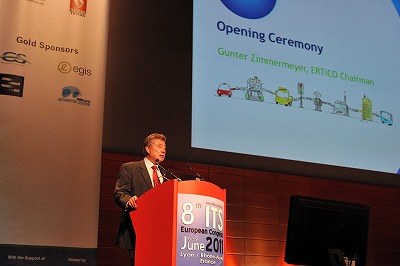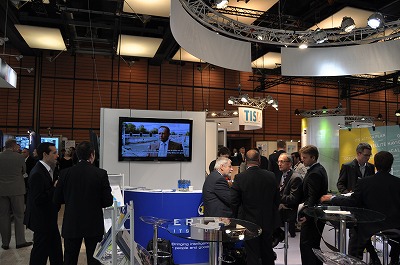 Opening Ceremony 3                                              Exhibition Hall

ERTICO 20 Year Anniversary at VIP Dinner
The report of the ITS Congress is available  on the ERTICO website .    Video recordings of the Opening Ceremony, Plenary Session, Congress Conclusions and Closing Plenary may be downloaded from the i-Mobility Network library. The full Congress Conclusions are also available as a written report.
 
"This article has been brought to you as part of the cooperation between ERTICO and ITS Japan."